About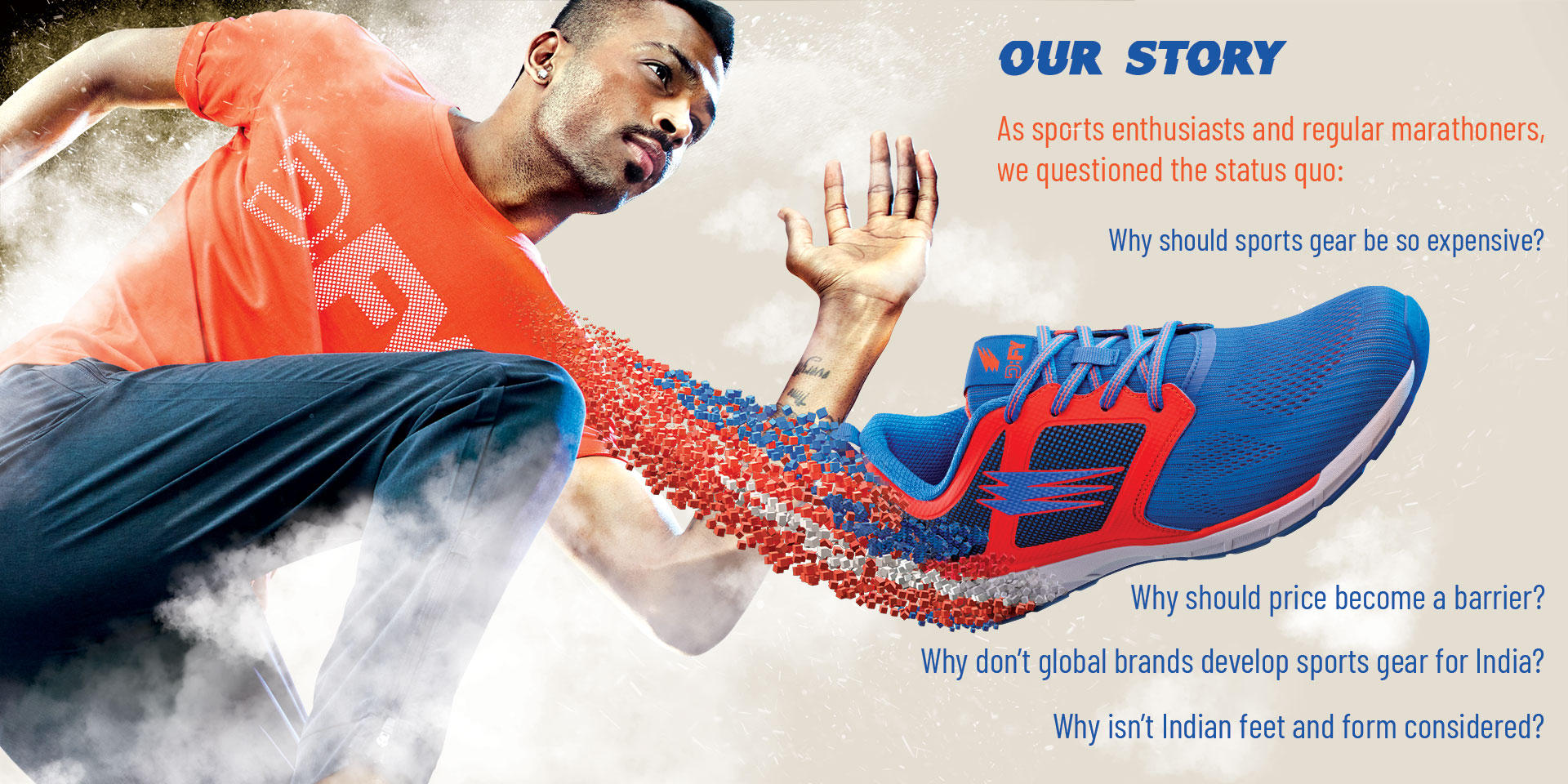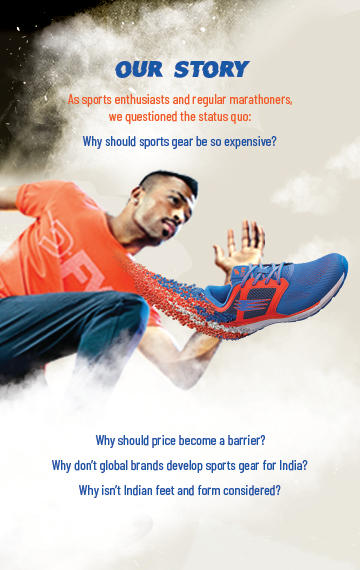 We believed that Indians deserved a sports brand developed specifically for our form, our terrain and our climate conditions. Unlike western countries, we have broader feet and rougher roads and warmer climate.
Footwear needed to be breathable, well cushioned and broad enough to offer the right support and comfort for the fitness enthusiasts in India.
This became our mission – to create sports-gear for India at honest prices.
We spent months researching various running feet and forms, going through various design iterations and wind-tunnelled prototypes. All this to ensure that the final product was at par with global brands, and yet, was affordable and uniquely made for India.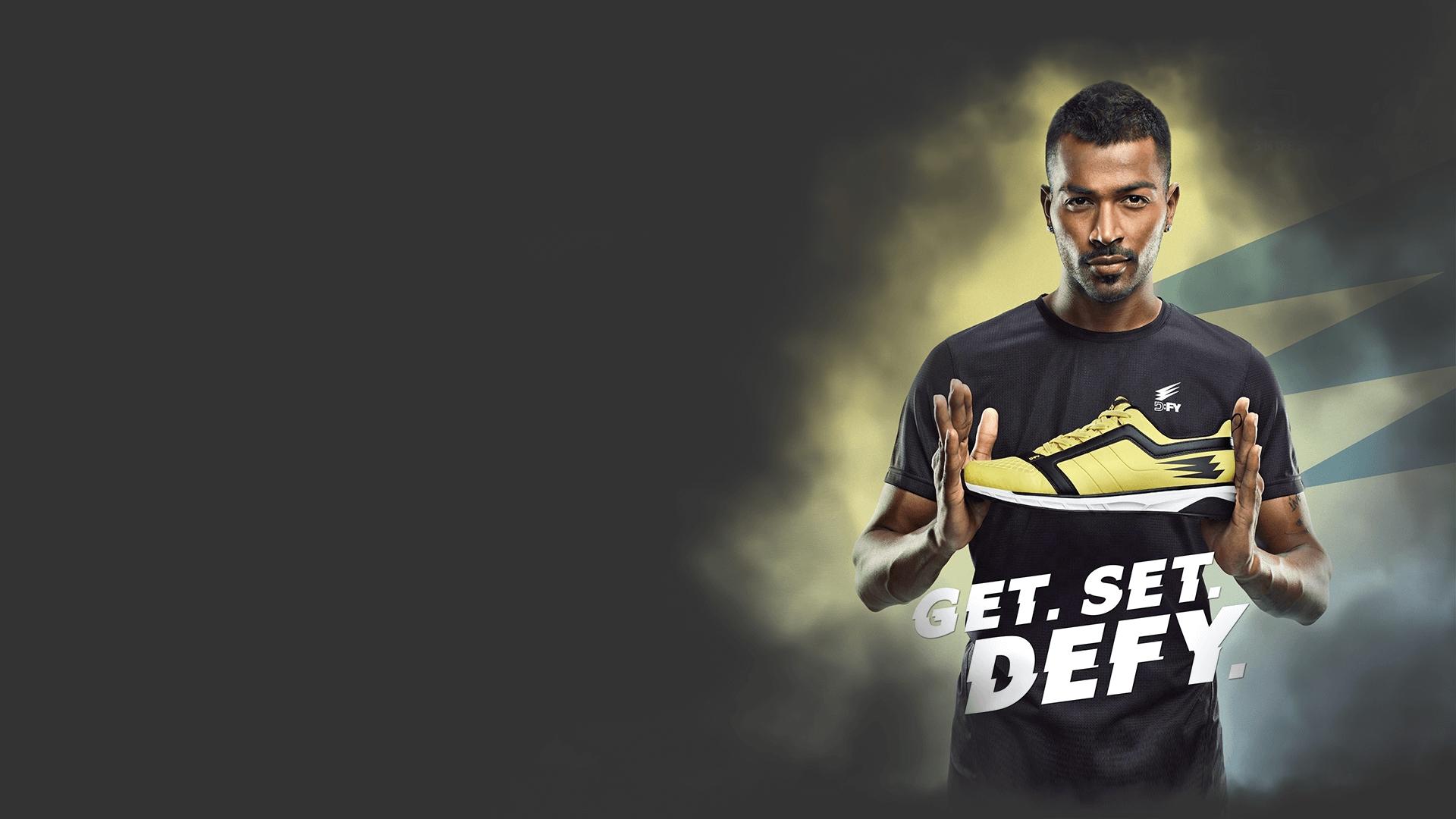 WE STARTED WITH SHOES.
WE DEFIED THE NORM.
We had an easy route-to-market : select off-the-shelf ready shoes from factories in China, affix logos and launch them online in India. This is what most new Indian sports brands did. This was the norm.
We started from scratch. We researched the Indian feet and form. We invested in proprietary 'lasts' and special moulds. Our 'lasts' ensure a comfortable and consistent fit, while the mould has proprietary D:FY technologies offering a durable and cushiony sole to every D:FY shoe.
We travelled to all corners of the globe looking for the right solutions to address form, fit and comfort. We selected Portland, USA – the sneaker capital of the world, to design D:FY shoes.
We then went to the top shoe manufacturing factories in China to ensure a non-negotiable quality in both materials and make.
Our years of combined experiences in working with global sports brands within the Indian market has taught us that there is a large gap – Design. Quality. Indianness. Price. D:FY fills this gap.
We invested eighteen months in getting our product right. We could have taken the easy way out. With a commitment to build D:FY as a product-first brand, we've taken the road less travelled.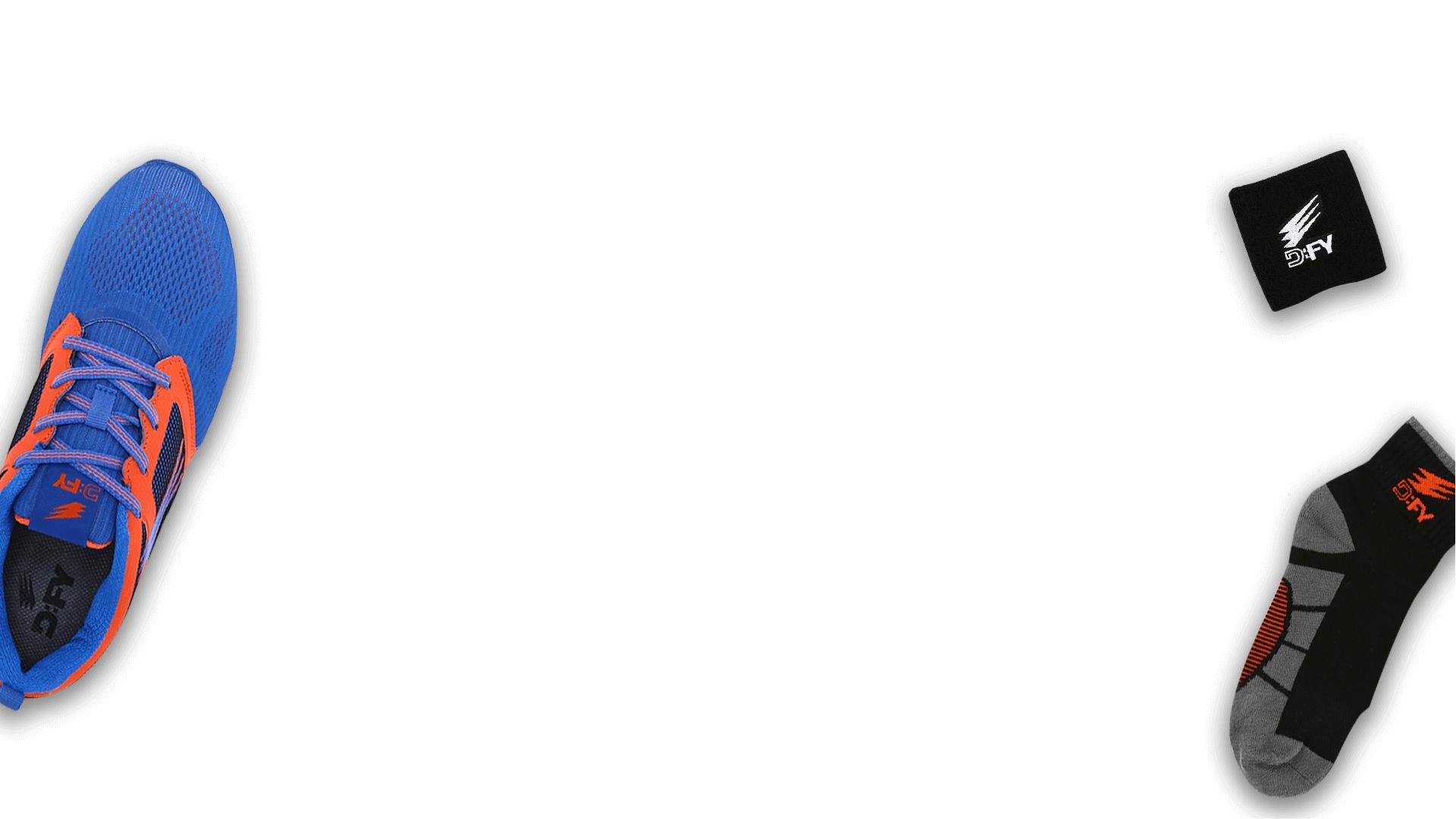 OUR BELIEFS
We believe, every fitness enthusiast is different.
We believe, sports gear prepares you for your fitness journey.
The road less travelled is never easy on the soles of your feet.
But most importantly;
We believe, that every sports shoe is not made equal.
And that is why we're on a mission to change that.
We pledge to defy the norm.
We pledge to design for you.
We pledge to give you quality that matches the best in the world.
We pledge to offer you a comfortable sports gear that minimises your injuries.
We pledge to give you the satisfaction of knowing your shoes were built for you.
For us, it's not about the easy way.
It's about giving you the best.
Exclusive Partnerships